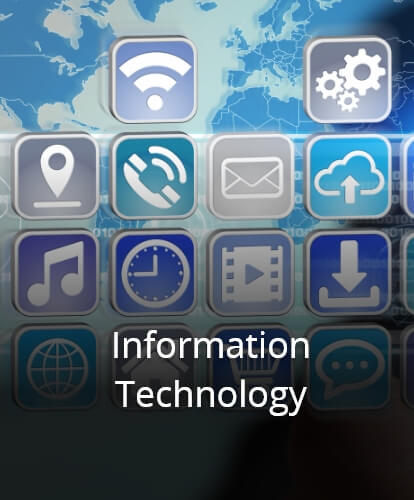 Absorbing the latest technologies and providing world class, efficient and quick deliverables to all within the organization and beyond – this is what we strive for. It is an everchanging process. Some things stay, some more evolve and some others take on a new path. It all converges to one factor – to deliver the best in the industry.
We are a diverse stratum with similar goals and open culture. We work independently and yet together. The waft of a culture that nurtures you, lets you be seen and lets you be heard is what differentiates this part of Lennox International Inc. from all other companies.
The IT department works with sharp-cut enterprise architecture and ensures compliance in every step. While these align us with the company policies, innovation and improvisation is always underway. With the best tools with hands-on like SAP, HANA, Hybirs, Qlik, O365, DataBricks, R, EBX, Thingworx, Fortify, Netsparker, TestPlans, Selenium, CAD, TeamCenter and more!! Hop on our bandwagon and join the community!
If there's one function that keeps the dice rolling, then it has to be this one! They touch almost every segment that is the first line in defense for LII. From our e-Store to product and engineering, to mobile apps, UI, UX, CX and the lot! Rightly so, the heart of B2B!
Do you like the sound of opening a gateway to the LII world? Or, customizing third party softwares and amalgamating them in our business or macro-ing your way through transactions? Lest we've not mentioned about building design configurations for our mechanical, design and the engineering team – well, that's done here as well! To round up, the set of people here are the 'know-it-all' and 'done-it-all' in modern AI technology!
Do you like the idea of creating technology that speaks to and understands humans? Being par with AI technology? Knowing the in and out of IOT and the want to create something bigger?
Search no more! This is where you will want to rest your search for a place that creates Lennox's own technology. We build our codes from scratch here. HVAC devices that sense your movement, auto-detects the temperature, knows when you are almost home, understands your surroundings, does self-diagnosis, is power efficient and what not!
All this has been integrated even on mobile apps, so literally, you are on the go!! Impeccable and contemporary! Technology truly at your fingertips!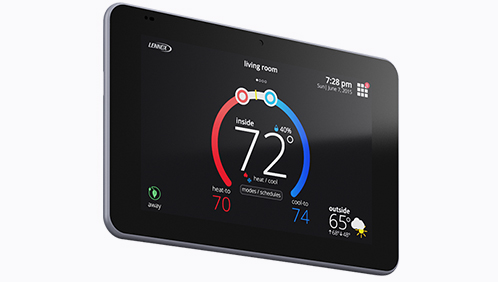 The piece of technology which took the market by storm in its wake!
The team that made machine and human communication possible sits right here! Advanced technologies are used to automatically detect temperature, geo fencing using Google Home, Alexa and the likes, being able to set the temperature in the thermostat are some of the feats the team has achieved. The team uses Azure cloud technology to reach the skies, literally! Alongside are cutting edge technologies such as Thingworx and Ignition.
The team also abides by the Industry 4.0 standards. What does this do? It helps us innovate and improve industry productivity. Does technology ever reach a height or a limit? No, we don't think so!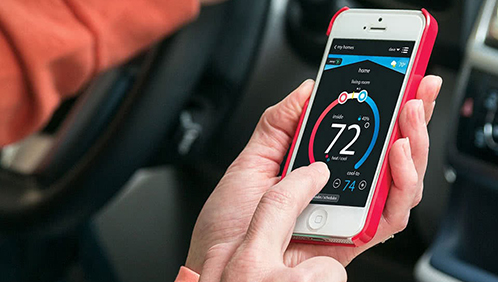 We want a world where everything is just at your beck and call. Our team does just that!
From being able to control your Lennox devices by a tiny little app to be able to shop for our products on the mobile – we have it all. If you thought this was it, we'd like to break it to you that we use mobile applications to track our carriers, evaluate freight damages, track servicing errands, provide training, NAS and more!
Wondering what makes all this possible? Xamarin, Xamarin Forms, native Android and iOS is your answer!Less effort and better output is the new black!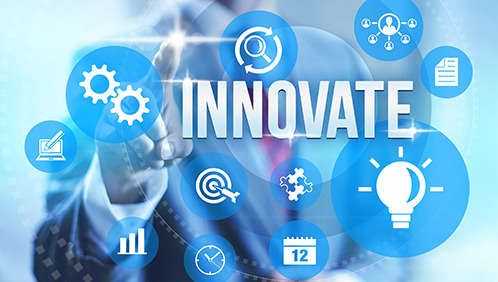 At Lennox India, its always about creating something new. Creating something that makes us more productive and efficient. The set of people you see here are always on something like "How about doing this?" or "How about creating this".
It does not surprise us when we think that we have created technology right here. Created history in the making. Created something that is not only cost effective but gets us on our heels!
We have developed tools for simulation and modelling of equipments. They predict performance without having to jump into lab testing!
So, how many ideas do you think is too many ideas?
The one part of the business that runs day in and day out. At your beck and call, like they say! The IT team amongst others, works and holds everything together, much like the backbone of an enterprise!
A dedicated group of round-the-clock IT Support helpdesk, ITSM, cloud engineers, VMWare, Backup and server experts, web application support, Asset Management, Security and everything that can be termed as IT and operations resides here. Right here, at the Lennox India office!
And, let us tell you, the majority of the IT Support and Infrastructure Management is taken care of within the Chennai Ascendas facility! They "keep the lights ON". No matter what day or what week!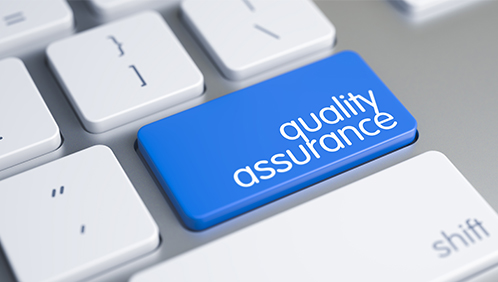 Rightly said – it's not about the quantity but the quality we deliver!!!
Our group of experts who carefully scrutinize every minute detail that comes in and goes out within IT. They are up to date on the market trends and ensure qualitative product outputs. Lennox has been able to deliver the best to its customers because this team thoroughly screens everything that comes their way.
The Quality Assurance team runs grilling tests using cutting edge contemporary tools and frameworks like, Selenium, WorkSoft Certify, AzureDevOps, Jmeter, Dynatrace, Appium etc., for applications/products in market trends related to Digital, IoT, Mobile & SAP space embracing both On-Premise and cloud solutions based on needs and use cases.
To go deeper into it, they've adopted the functional and non-functional testing protocols. In the functional, it's all about Smoke, Regression, UAT and the likes. In the non-functional, it's more of Performance, Load, Security, Stability, Reliability with Structured test architecture & DevOps integration.
Like they say, leave no stone unturned. Our team here makes sure of just that! If we have a perfect software that works like a charm and with zero flaws, you know where to turn your heads to!
Our Famous Hashtags we follow: #DigitalTesting #IoTtesting #SAPTesting #TestcaseManagement #TDD #BDD Automation #AgileDevOps #Cloud #ShiftLeft #EarlyTesting #ContinousTesting & #ContinousImprovement
This is where you park your vehicle when you want to talk numbers, graphs, business and market trends, want insights, ideate a new strategy or talk anything that is 'DATA'.
The set of people you see and work here are the ones that will swirl with data, make sense out of humongous information which may otherwise seem out worldly. This team collaborates with every department in our organization to ensure we know exactly where we are headed and where we currently stand! Analyzing historical data, current statistics and forecasting trends is what this team does. Literally, the team that can guide us the direction to steer our ship!!
And, how much data do you think is too much data? We'd go by 'Infinite'!